Resources
Rapid, High-Throughput Screening to Maximize Protein Yields in the FastPharming System®
This paper discusses ways developers across the biotherapeutics industry can overcome the high costs, long timelines, and low yield challenges of animal-based protein development. The included data was gathered over the course of a compelling project completed for Safi Biosolutions.
As a partner of the U.S. Department of Defense On-Demand Blood Program, Safi Biosolutions aims to manufacture high-quality blood products. However, a key question confronted the team. How can high-quality, low-cost whole blood components be produced in high volumes? Lengthy and expensive animal-based protein expression constructs would likely be mission-limiting.
Safi quickly began testing iBio's FastPharming plant-based protein expression system to address these challenges. The lessons learned have broad applicability for many developers struggling with slightly different versions of the same challenges.
Get the white paper: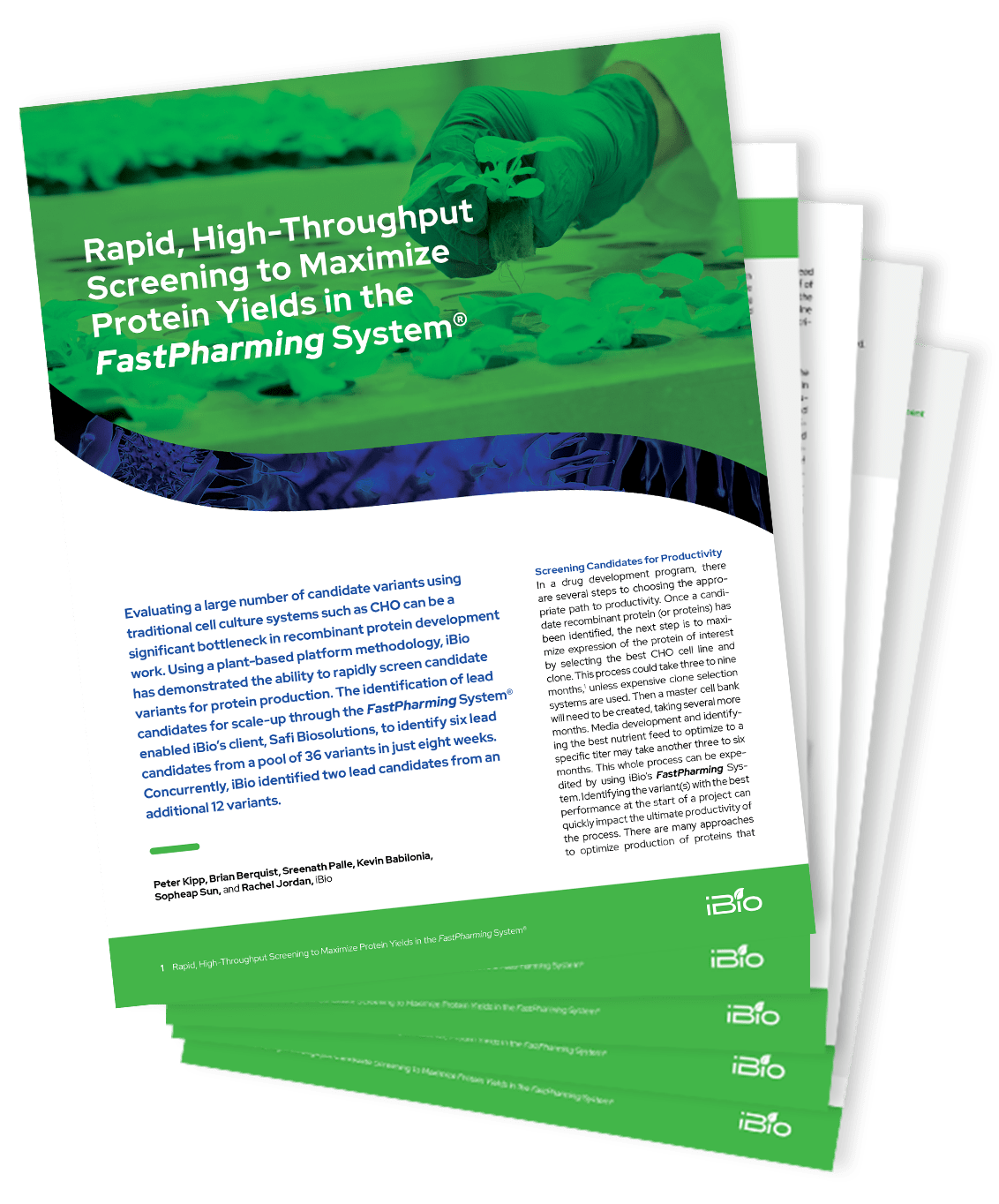 The White Paper Includes:
Advantages of plant-based protein expression for high-throughput recombinant protein candidate screening
Rapid evaluation of expression vectors containing sequence variants to maximize protein accumulation
Utilization of affinity tags to further reduce candidate selection timelines
Overview of Safi Biosolutions' utilization of the FastPharming System within their on-demand blood program