The Magic Behind the FastPharming System
Speed To Clinic
Rapid Agrobacterium vector availability accelerates the timeline to Master Cell Bank (MCB) generation by as much as 10 months​
Bulk drug substance manufacturing timeline reduced because host plants can be ready on-demand thereby eliminating the seed train​
Rapid production timeline can support earlier preclinical safety and product stability studies which can potentially further reduce time to IND
Time to Drug Substance may vary and does not include product-specific process and assay development work. Mammalian cell culture timelines given above are for illustrative purposes only based upon competitive data from publicly available sources. Actual timelines may vary.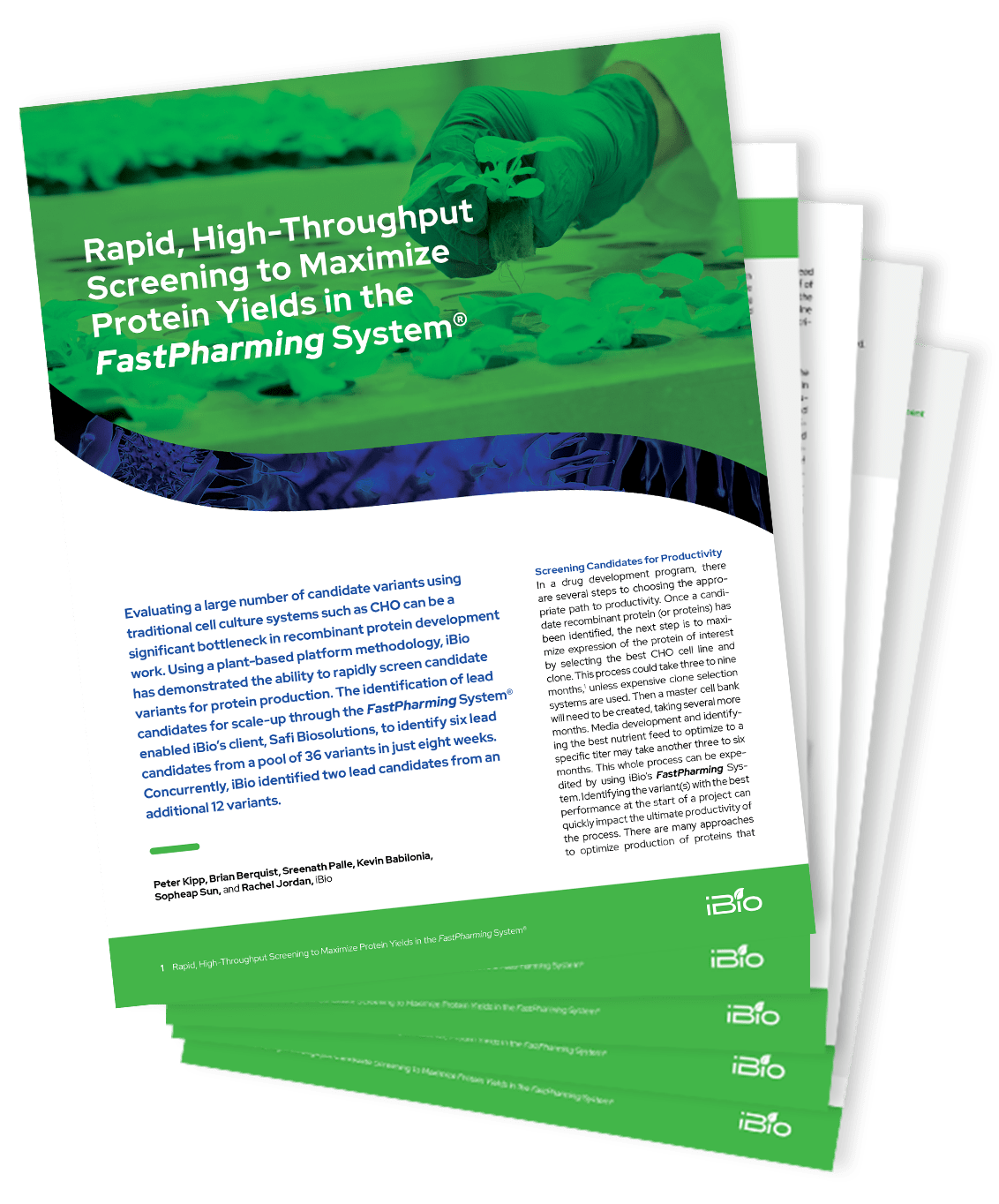 White Paper: "Rapid, High-Throughput Screening to Maximize Protein Yields in the FastPharming System®"
How can developers overcome the high costs and long timelines of traditional protein development approaches while maximizing yield? This white paper shares approaches, research data, and specific learnings from Safi Biosolutions' use case. 
Download White Paper
See the 7 Reasons Why You Should Use Fastpharming to Grow Tomorrow's Biologics
Learn More